---
Macallan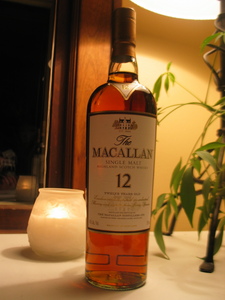 Scotch Region: Speyside
Who Brought It:
Judy
Who Left With It:
?
Favorite: Ben (tied with Balvenie), Greg, Jocelyn, more
Least Favorite: none
Whisky Magazine Review for Macallan

Macallan was a wild success...probably the most universally loved of the group, and had the most people rank it as the top whisky of the evening. Really hard to say anything bad about this one.