---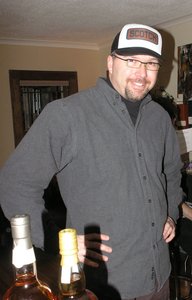 Ben
Brought:
Springbank
Left With:
Highland Park
Favorite: Balvenie, Macallan (tie)
Least Favorite: Ardbeg
Ben was co-host of Scotchtoberfest2007, official Webmaster, and un-official backup Paparazzi to Myles. He also drank a whole bunch of scotch and attempted unsuccessfully to describe a single malt in terms other than "whisky-like". Ben is now the proud owner of a replica trucker cap worn by Kenny's dad, Mr. McCormick.